Crowded close to each other, the potted trees in slatted wooden containers seem out of place on the steps in front of the Galata Tower, one of Istanbul's most prominent landmarks. Indeed, the plants are not there for decoration. Their purpose is to prevent people from gathering on the steps to sit and drink beer, a popular nightly occurrence until just three years ago.
In 2015, plants replaced the young crowds on the iconic steps. The official explanation was that local residents had complained about the noise the gatherings made. Ever since the trees appeared, the steps have been almost empty.
But local youngsters say that the real reason is very different, and that the trees in front of the Galata Tower are a symbol of a changing Turkey. They blame President Recep Tayyip Erdoğan's conservative government for this change and for promoting an atmosphere in which public drinking, if not banned outright, is increasingly frowned upon.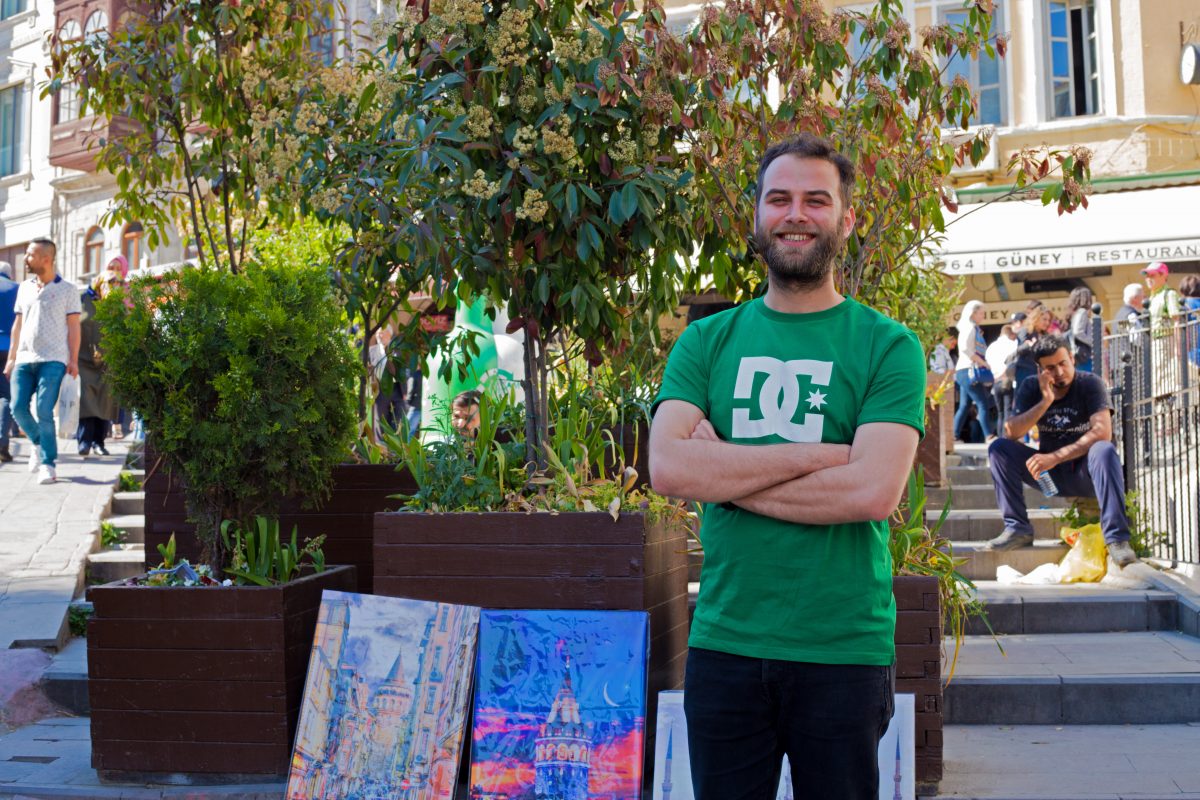 Burak Karakurt, now 29, recalls being a frequent visitor to the Galata steps during his years as a university student.
"Even if I went by myself, I would always find some of my friends there," he said. "In the evening, the place was so full of young people that it was often impossible to find a free spot in front of the tower."
Karakurt, now an account manager in an Istanbul advertising agency, grew up in the Aegean city of Izmir, known for its secular life style. When he moved to Istanbul in 2010 for university, he says that Istanbul was still a very relaxed city not unlike Izmir.
"People hung out in [the famous Istanbul district of] Taksim, in front of the Galata Tower and in Istiklal Street, and I never had any problems there," he said. He and his friends used to sit there with some drinks as a pleasant way to pass an evening without spending too much money.
"We used to go there with the drinks that we bought in the liquor store. It was a cheap and an alternative way of having fun," he said.
It was in 2012 that the situation began to change.
"At that time, Erdoğan, who was then the prime minister, made negative statements about people who drink and the general attitude towards those who drink in public also changed. This behaviour was not tolerated anymore," Karakurt explained.
In 2013, Turkey introduced legislation restricting the sale of alcohol in markets and liquor shops to the hours between 6 am and 10 pm. This limit does not apply to licensed pubs, restaurants and bars – but those in the industry say that getting such a license is more and more difficult.
There is no legal ban on consuming alcohol in public either, but it has become extremely rare to see anyone outside of a pub or a restaurant drinking at all. The de facto ban is being enforced by the so-called zabita, a special unit appointed by each municipality to ensure public order and security.
Although the zabita do not have the same authority as regular police units, they can fine people they deem to be creating a public disturbance, as well as shop owners who sell alcohol without a license.
Karakurt said that it had not just been the Galata Tower affected by the municipal crackdown. A similar atmosphere had been created in other parts of Istanbul frequented by young crowds.
"In Istiklal Street, everybody used to hang out with beers in their hands. Now it is almost impossible to see anyone there drinking beer in public," he said, explaining that he no longer goes to any of these old hangouts with his friends.
"I feel like I need to be careful all the time", he said.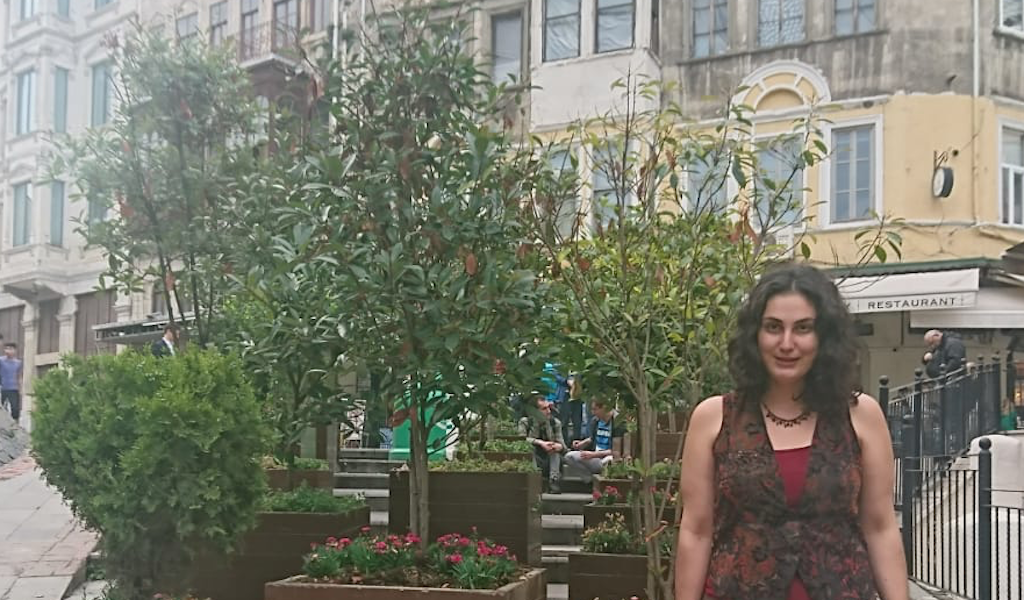 For Fulya Alakoç, a 31- year- old editor at an İstanbul publishing house, Galata was also one of her favourite spots to relax.
"On the day police closed the place with barricades, our time of hanging out there was over," she said. "I don't go to Galata anymore. None of my friends go, either."
She also believes that the de facto ban on drinking alcohol in Galata has nothing to do with public disturbance, but instead the ideological position of Erdogan's ruling AK party.
"The government is conservative. They consider drinking alcohol to be a sin and immoral," she said. "Galata is a tourist attraction and one of the symbols of Istanbul. I think the government believes that public drinking in such a place would be inappropriate for the conservative image they want to create for İstanbul."
Cafes and restaurants around Taksim and the Galata Tower have also been affected by this new approach towards alcohol. Many business owners describe trying to obtain a license for years without success.
The owner of a café-restaurant near the Galata Tower, who asked to remain anonymous, said that illicitly selling alcohol was the only way for many local businesses to survive.
"The profit in this area comes from tourists and people who come here to have fun. We wouldn't be able to cover all our expenses without selling alcoholic beverages," he said.
A bartender working at a restaurant close to the Galata Tower, who also asked to remain anonymous, recalled the neighbourhood's former carnival atmosphere. That had now changed, he continued.
"Maybe some residents did complain about the noise coming from boisterous crowds, but completely closing the place down for young people was not the right solution," he said. "Now we've lost the colourful scene we had before. It's sad because people who were drinking here were mostly university students who couldn't afford to drink in bars."
Cevahir Efe Akçelik, a member of the executive board of Istanbul's Turkish Engineer and Architects Association, said that the local municipality was trying to impose its own moral vision on public spaces.
"They may say that the pots were put there to make the neighbourhood more beautiful, but it is clear that the reason is something else," he said, arguing that the Turkish government wants to not only prevent alcohol consumption, but to also prevent couples from sitting together, and young people hanging out freely.
"The local municipality did not contact us before placing these pots, which clearly do not belong there," he said. "This is a tourist district, and what made it beautiful was that it was lively, energetic and fun."
"I have never heard anyone complaining of any disturbance because people were drinking beer on the steps in front of the tower," he continued. "In my view, this is clearly about the government being uncomfortable with young people drinking alcohol in Galata."
Despite repeated efforts, the local authorities did not respond to requests for comment.